Jet Market 'Sparks Against Darkness' Out Now! Free Sampler For Download!
Thursday, October 20th, 2011

The great new album from Italy's finest Jet Market is out now! If you're into our other new releases like This Is A Standoff and Mute you'll be sure to love this. 'Sparks Against Darkness' is the bands best work to date, also featuring great artwork! You can pick it up now from our webstore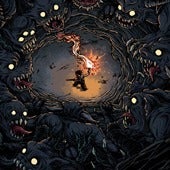 If you dont know the band, or just want to check out some of their other material, we've put up a FREE 10 track sampler of the band for download on our bandcamp page. It features 3 of the tracks from the latest album and 7 from the back catalogue, so check it out and pass on the link – it's free afterall!! Pick it up here
[wp_bandcamp_player type="album" id="http://disconnectdisconnectrecords.bandcamp.com/album/jet-market-sampler" size="grande" bg_color="#FFFFFF" link_color="#4285BB"].